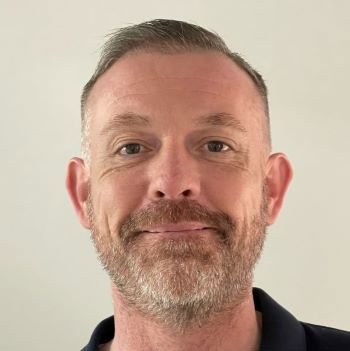 Name: Jason Wintle
Job title: Technical Support Specialist
Q. How would you describe your role with Cyacomb?
My role is to support customers and trialists of our digital forensics triage tools, assisting and helping with questions, problem solving and supporting training needs.
Q. Tell us about your career journey that led you to Cyacomb
After serving in the British Army as a Communications Specialist for over 24 years, where I worked extensively with technology, a role in advanced tech was a natural step for me.
Q. What attracted you to join Cyacomb?
With a strong digital interest, I wanted to continue in this environment. The Army has a very different digital battlespace, but Cyacomb is also battling to protect children and citizens from online harms. Cyacomb is working to make a difference in the world and to make it a better place. Being able to use the skill set I'd developed in my previous employment, and enhance it for the greater good, was instantly appealing to me.
Q. What aspects of your job and working for Cyacomb do you enjoy the most?
The interaction with customers and trialists, and working with law enforcement to problem solve is hugely rewarding. I don't show people how to use our tools, I teach them how our tools work and give them the knowledge to use them for maximum effectiveness. Combined with a dynamic environment, and not knowing what the next question I'll get asked by customers and trialists will be, makes every day different.
Q. Do you have any goals or targets in mind for the future with Cyacomb?
To expand my knowledge, skills and experience and to provide the best customer service I can, because if I can do that and the company continues to expand globally, then more and more individuals can sleep better in their beds at night.
Q. What advice would you give to anyone starting out in your line of work?
Don't be afraid to try and don't be afraid to ask questions. If you get the opportunity then go for it!
Q. If you could instantly have one new skill or talent, what would it be?
I currently have two (very nice) guitars sitting gathering dust in my garage. I've always hoped to have the time to learn how to play them to an acceptable level, and break them out for an impromptu sing along.
Q. What do you like to do in your spare time away from work?
I have three children under nine, my wife is a serving soldier and we have a six month old dalmatian puppy, so for me spare time is a premium and I try to use it as best and as wisely as I can.