Name: Brandon Gardner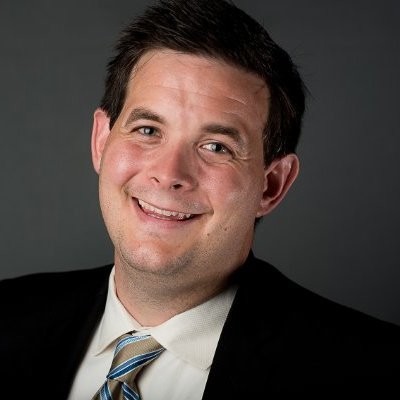 Job title: Program Manager – United States
How would you describe your role with Cyacomb?
As a Program Manager I look to lead several projects for us, currently I oversee our Pathfinder's Trialist Program in the United States, where we work alongside law enforcement to grow the impact our technology has in protecting others. In addition, I work with law enforcement, ICAC Taskforces, and Fusion Centers to learn from their experiences to drive innovation and further development of our resources.
Tell us about your career journey that led you to Cyacomb?
I've always been passionate about helping others and public safety since I was a child. I used that passion to obtain a bachelor's degree from the University of Mount Union (UMU) and a master's degree from the University of Cincinnati; both focused on criminal justice efforts. I graduated from the Washington Center for Internship and Academic Affairs Program in Washington, DC. I am currently a Ph.D. student at Tiffin University focused on leadership. I spent roughly ten years working at the International Association of Chiefs of Police (IACP), where I provided support and management on various criminal justice projects/programs dedicated to helping law enforcement. After having our son, my wife and I returned to Ohio to be closer to my family. I worked in three roles with the Ohio Department of Public Safety for five years. I was initially a Senior Advisory to the Director of Public Safety, then became the Assistant Director of Ohio Homeland Security. I recently left the state, managing two intelligence/forensic teams in Toledo and Cleveland. All of this led me to Cyacomb.
What attracted you to join Cyacomb?
The mission of Cyacomb is the first item that attracted me. After talking with the team, the culture and values of Cyacomb very clearly align with my motivations for being a leader. We are dedicated to developing ground breaking technology that pinpoints harmful content, at the source, thus helping public safety entities more efficiently solve crimes. I instantly fell in love with everything here and see a bright future for this team over the coming years. 
What aspects of your job and working for Cyacomb do you enjoy the most?
I most enjoy working alongside colleagues and partners. People are the number one asset to anything in life. I LOVE working alongside our law enforcement partners who keep children safe and supporting them in this effort. The difference and impact we provide to them are world-class and add to my love for working here.
Do you have any goals or targets in mind for the future with Cyacomb?
I believe in our technology. I believe in its impact on so many fronts. My number one target is getting our tools in the hands of people who can make substantial headway in protecting children. As we grow in the United States, so does our ability to support those helping others, and that is my number one goal. 
What advice would you give to anyone starting out in your line of work?
Patience and humility. You must be patient while the wheels turn and humble in your actions and attitude. As a civilian working with sworn law enforcement, I know I am just a "cog in the wheel," and understanding where you land in this public safety space is critical to your personal success and the success of those you are working to help.
If you could instantly have one new skill or talent, what would it be?
This one is easy for me! I would love to be able to code more. As a kid I built sports websites in my parent's basement! I loved building code.
What do you like to do in your spare time away from work?
My spare time is dedicated to my family! Our son just turned two this year, and I love teaching and growing with him. As for others, I am a huge sports fan (UMU is a powerhouse football program!), and I follow football religiously. In addition, I love riding my peloton and reading, and I enjoy playing board games with my wife.